Presentation of Conor Ibrahiem:Fellow 2010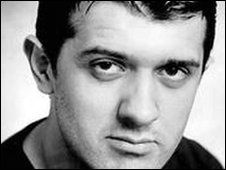 I'm 33 years old and born and bred in the West Yorkshire city of Bradford (UK). Since being a young boy I always had the dream of becoming an actor and I made sure that I realised that dream. For 10 years I have been a professional and have gained credits in various TV drama's and theatre productions. Along the way that pen I was chewing on whilst I waited for auditions gave me the inspiration; to try my hand at writing. And so I began a second career in writing and have slowly gained work and some success along the way. Along the way that pen I was chewing on whilst I waited for the audtions and then scribbled down story ideas, seemed to point in a particular direction - East. Being a Muslim I was steadily adhering more to my faith and its teachings and it meant that my creative side had a new friend to play with. Little did I know what this friendship would turn into...But before I go on, let me introduce the family: Mum, dad (since passed away), DVD's, wife, siblings and nephews and nieces. (Yes I really did put DVD BEFORE my wife, lol).
The friendship I talked about was to become Arakan Creative, the first Islamic-focused theatre company in Bradford and the North of England.
It took a while for it see the light of day but it got there. Formely trading now since September 09, we've staged our first tradtional theatre play that looked at the true meaning of the headscarf (Hijaab) and also secured a major commission with a well-known organisation, opening up Arakan to great potential and introducing the company to a wider audience. This work has nothing to do with Islam, it's about the community. In addition to our primary focus, we now look at community issues and working in education.
My major achievement was to becommissioned 5 times to re-stage Hijaab at various events, subsequently attracting a major commission from national organisation to bring some of their research to life via the stage, being a finalist in the ATL's 'New Business of the Year' catergory and succeeding in my application for the Fellowship in New York.
My first Motto is: There is always something good to take from a bad situation.
Motto 2: If you have the right intentions, you will always succeed. Quote: Be the change in the world you want to be. (Ghandi)
To conclude, I want to make sure me being here meant something.