Presentation of Ian Agnew: Fellow 2010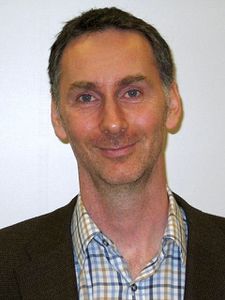 I am 40 and live in Huddersfield, West Yorkshire, UK
I am married to Christina, with two children, Ruby age 5 and Gregory age 2
I Work for the Lorna Young Foundation – a small dynamic charity that supports small farmers in the developing world to gain more value from the commodities they produce; and works with marginalised communities in the UK – developing social enterprises and reconnecting consumers to producers.
This specific project is called the Young Ethical Enterprise Programme – bringing together diverse groups of young people from marginalised communities in the UK and working with them to develop enterprise skills and capacity, leading to them setting up their own ethical trading social enterprises, linking with producer communities in developing countries. We aim to create a network of groups across the UK over the next five years; supporting the next generation of ethical entrepreneurs, promoting inter-community understanding and cooperation, and tackling youth unemployment in the UK and internationally.
Our achievements so far with this project are that we set up a pilot group in Huddersfield, which has been running for almost twelve months; made up of a mix of black, white and Asian boys and girls aged between 15 and 19, from Muslim, Christian and secular communities. We have also secured funding to support the setting up of an additional 4 new groups in Yorkshire. We now need to build relations with the business community in order to further support these groups and future groups.
I don't really have a motto in life as such, but I believe that if something seems worth doing, then give it a go – we can all sit and discuss good ideas for years, but they only work if someone gets out and makes them happen.
Final word – I'm really looking forward to joining the Fellowship and meeting inspiring people who are all doing amazing things in communities; I'm hoping to learn a lot and to offer others help from my experiences.