Presentation of Jonah Canner: Fellow 2010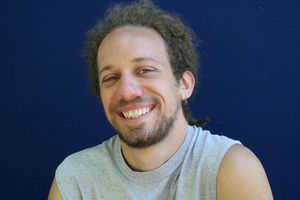 My name is Jonah. I am 31 years old and live in Brooklyn. I grew up in a two family house just outside of New York City. My parents and another couple bought a house together when I was 5 or 6 years old so I grew up in a household that had 4 adults and eventually 6 kids. This early experience of having a community larger than my immediate family has encouraged me to continue to look for a enjoy community settings, and has certainly played a part in my decision to have building communities at the center of my work.

The organization I started is called Fertile Grounds Project. It's mission is to provide educational opportunities for young people that reach beyond the classroom.

My organization has three major programs that we run. We run a 2-week summer camp for NYC youth called Camp Kadia where we explore artistic interests, discuss issues of social justice, learn survival skills, build community and play together; a 3-day outdoor ed/leadership seminar for school groups called the Survival Project, and train teachers to use an academic program called the Hallway Project that I created for young people who struggle in the classroom setting.

My achievements to this point are getting this organization off the ground. We are preparing for out 5th summer of Camp Kadia, we have brought over 300 young people up to the wilderness in the last three years of the Survival Project and we have gotten the Hallway Project into 5 schools across New York City.

I have two mottos:
If I am not for myself, who will be for me?
If I am for myself only, what am I?
If not now... when?

and
If you are not wrong 5 times a day you are not trying hard enough.