Presentation of Leroa Kahn: Fellow 2010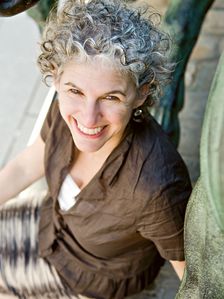 I am from Washington DC but moved to New York over 25 years ago, I am married with twins – a boy and a girl who are 24 years old. My husband is a psychoanalyst who is very supportive of the work that I do.
One of the projects that I am working on is called the Rescuers and it is a genocide prevention and peacebuilding project. The Rescuers Project is a creative peacebuilding program aimed at supporting healing and reconciliation in post-conflict countries, by recording and highlighting the stories of those who resisted overwhelming tides of prejudice and violence by reaching out to targeted groups. We have been creating exhibitions in these countries as well as other non-conflict countries and there will be a film, graphic novel, and a play.
Getting PROOF off the ground is the biggest achievement along with launching the traveling exhibition in Rwanda.
My favourite quotation is "It is amazing how much you can accompanist if you don't care who gets the credit." (Harry Truman)