Presentation of Patricia Benecke: Fellow 2010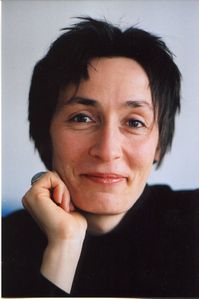 I'm Patricia Benecke, 41, born in Santiago Chile, brought up in Germany, living and working in London with British actor Patrick Driver for the last 16 years. I also work as a theatre director in Germany, with 2-3 productions per year.
I am co-director of Dialogue Productions, a London based theatre company and charity promoting cultural dialogue by premiering the best contemporary international plays in the UK. We choose plays with socially relevant issues to stimulate debate, cultural exchange, community dialogue and to help break down social barriers. With every project, we offer free social impact workshops for schools and local community groups.
We have done 11 projects to date, including the British premieres of Eric-Emmanuel Schmitt's "Monsieur Ibrahim and the Flowers of the Qur'an" at the Bush Theatre and on national tour, Wajdi Mouawad's "Wedding Day at the Cro-Magnons" at Soho Theatre and our upcoming co-production with the Old Vic Theatre is Mouawad's "Scorched" - all three supported by the Edmond & Benjamin de Rothschild Foundations.
Favourite quote: Art is the daughter of freedom - Friedrich Schiller