Presentation of Stephen Shashoua: Fellow 2010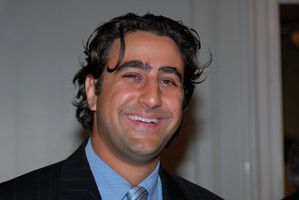 Born in Montreal, Canada, of Iraqi-Jewish descent, I have lived for the past 7 years in London, England. I have spent the past 5 years working with the Three Faiths Forum, and the last 2 as its Director. I led the development of the organisation from a two-person office into one of the largest interfaith/intercommunal organisations in the UK running a variety of innovative programmes with a particular focus on education.
The name of the project is the Three Faiths Forum which is a registered charity whose aims are
To encourage friendship, goodwill and understanding between people of different faiths and beliefs, especially between Muslims, Christians and Jews
To build lasting relationships between people of different faiths and those of no religious belief
To achieve a society where religious and cultural differences can co-exist through empathy, respect and engagement.
We work both on a national level in the UK, engaging the leaders of the three communities through seminars and events and at a local level by developing local and professional groups. We run a variety of interfaith, intercultural and inter-communal programmes that focus on engagement and education. Our programmatic work promotes a more harmonious society by;
Increasing understanding and knowledge of different faiths and beliefs
Supporting dialogue between people of different faiths and those of non-religious beliefs
Facilitating shared action to improve communities and societies
Our main activities focus on;
Outreach to schools - improving dialogue and communication by developing new approaches to teaching about religions and beliefs, creating opportunities for people from different faiths and with differing beliefs to meet, learn about each other and act together. We have five autonomous Local Groups in the UK and two international groups, all of which focus on relations within and outreach to their communities. We also run mentoring programmes for university students, supporting future leaders of our communities and showing them the benefits of working in a culturally and religiously diverse group
Providing advice and consultancy for government, businesses and other organisations and individuals.
Achievements in 2009-2010
In 2006 the Forum embarked on its extensive Youth and Education programme and in 2007 we launched our first Mentoring project. These programmes for young people are now a main focus of the organisation, reaching more than 8000 students per year.
-Education programme given official commendation at Awards for Bridging Cultures (ABCs) by Institute for Community Cohesion
-Received place on Marketplace of Ideas for Education Programme at Alliance of Civilisations
-6800 students participated in educational programmes in schools, colleges, universities and youth groups.
-Over 100 university students and 25 MPs have been involved in our year-long Undergraduate ParliaMentors Programme (currently in it's 3rd year)
-32 faith schools were involved in the faith schoollinking programme
-Around 1500 people attended public and training events.
-Founded educational branch in Jerusalem
-Turnover increased from approx £70k/year to approx £340k at present.
-Developed the organisation from a 2 man office to a team of 15 and an internship programme
Some favourite quotes:
"If you want to go fast, go alone. If you want to go far, go together" African proverb
"You can't serve G-d with a gun"
"You can get a whole lot more done if you don't take the credit"
"Imagination is more important than knowledge" Einstein
"So G-d created man in his own image" Genesis 1:27
"Never doubt that a small group of thoughtful, committed citizens can change the world. Indeed, it is the only thing that ever has." Margaret Mead
"The aim of life is to live, and to live means to be aware, joyously, drunkenly, serenely, divinely aware." Henry Miller